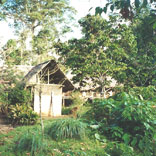 Amber
Aroma treatments: Gemstone healing, oils and perfumes
Extract signature: Amber is a crystallized resin that ranges in color from yellow to orange. The yellow energy in Amber is nourishing to the nervous system and brain while the orange vibrations stimulate the immune system. Metaphysically, Amber allows us to let go of the past and release negative energy. These color vibrations bring peace and harmony.

Apricot Oil Prunus armeniaca
Aroma treatments: Soaps, lotions, creams, fragrances
Extract signature: The essential oil is extracted from the kernels. It acts as an emollient. Apricot oil softens and moisturizes the skin.
Softens skin and hair

Avocado Oil Persea americana
Aroma treatments: Massage creams, muscle oils, hair products
Extract signature: Avocado grows on a tree native to tropical America (Mexico and Central America). The essential oil is extracted from the pulp of the fruit. Avocado is an emollient that is great for normal/dry skin. It also improves circulation, both internally and externally and helps treat eczema, acne and skin disorders. Avocado is best known for its softening and moisturizing effect on both the skin and hair.

Bergamot (organic) Citrus bergamia
Aroma treatments: color compresses, color breathing, spray mists, solar charged water and tea, color gargle, color bath
Life qualities: Loving, joyous, interchange, compassion, harmony, centeredness
Extract signature: Combining the balancing and refreshing qualities of green with the warm vibrations that act as a general tonic give an uplifting and renewing feeling. Green energy gives Bergamot its healing and antiseptic properties that help treat oral and respiratory infections while its affinity to the heart chakra helps relieve stress. With the yellow ray, this oil purifies and is a great treatment for skin problems such as acne, boils, sores, eczema, spots and wounds. It also positively affects the digestive, genito-urinary and immune systems. The stronger yellow vibrations improve our self-confidence.

Cedarwood Juniperus virginiana
Aroma treatments: Color bath, color massage, perfume, room diffuser, spray mists, color compresses, color cooking, color aroma lamps
Life qualities: grounded, strength, focus, purposeful action, dignity
Extract signature: Especially good for alleviating chronic conditions becasue it releases our repressed emotions, deep rooted fears and worries, breaking apart the energy blocks in our system. The tree's energizing nature is both strengthening and a guiding force that helps us to find our life purpose. The centering and releasing action of Cedarwood forms a connection to the higher mind that makes it a great meditation aid.

Jojoba Oil Simmonda chinensis
Aroma treatments: Shampoos, conditioners, complexion oils and face masks
Extract signature: The origin of Jojoba is both American and Mexican. The essential oil is made from the seeds and is colorless, odorless and doesn't become oxidized or rancid. Actually, the substance produced is not a true oil, but a polyunsaturated liquid wax. It is a stable natural carrier for plant hormones, natural pesticides and herbal extracts. Jojoba moisturizes and softens the skin, scalp and hair while laying down a protective film. This oil is conditioning and balances sebum production.

Lavender Oil (organic) Lavendula officinalis, Lavandula angustifolia, Lavandula Vera
Aroma treatments: Color aroma massage, color bath, spray mists, lotions and skin preparations, solar charged water, color compresses, color aroma lamps, color breathing, perfume, color inhalation, candles, meditation
Life qualities: Rejuvenation, protection, reconciliation, balance
Extract signature: Lavender is the most widely used plant throughout history and has been used for healing the skin, cleansing of infectious diseases, plague, convulsions, epilepsy, fainting and all headaches. It acts as an analgesic, antiseptic, anti-inflammatory and antibiotic. This woody evergreen shrub has violet-blue flowers that point upwards, giving energy to the sky and the plant stems are covered with star-shaped hairs and narrow gray-green leaves. The essential oil is colorless, infusing it with white energy. Lavender is sedating, calming, balancing yet uplifting. It relaxes the heart, lowering blood pressure and relieves the mind of physical and emotional pain. This oil is a valuable treatment for acne b/c it prevents the growth of bacteria that cause infection, balances sebum production, prevents scarring and stimulates the growth of healthy new cells. Lavender is also often used to treat eczema. Lavender allows us to stand back and look at our life from an objective perspective, allowing us to become aware of our higher consciousness and spirituality. Lavender blends well with Marjoram, Rosemary, Geranium and Bergamot and elevates the therapeutic action of any oil it is mixed with.

Patchouli Pogostemom patchouli
Aroma treatments: Color aroma massage, color bath, perfume, color aroma skincare treatments, color aroma lamp, spray mists, aromatic candles, meditation
Life qualities: Grounded, decisive, expansive, assured, witty, lucid, astute
Extract signature: The white flowers of patchouli have a purple hue and distill dark orange oil. This oil acts as a tonic, especially on the libido and initiates the release of creativity. It also calms the nervous system and is a great anti-depressant. The orange/yellow energy acts as a diuretic releasing water from the system and then the violet ray regulates the water balance in the endocrine system. The violet ray also gives the oil its astringent and fungicidal qualities. Patchouli is a tissue regenerator that cools inflamed conditions such as dry, hot skin. Violet energy contains a mixture of blue and red that stimulates new cell growth while simultaneously heals and balances.

Rose Hip Seed Oil Rosa mosqueta
Aroma treatments: Jams, teas, massage oils and creams
Extract signature: A rose native to the southern Andes of South America Rubiginosa it has pink flowers that only live for 24 hours and then are replaced by the fruit or rose hips, which is high in vitamin C. Enclosed in the hips are tiny amber colored seeds that contain a unique oil high in essential fatty acids and photo-substances. Rose Hip Seed Oil heals skin damaged by UV rays and reverses the aging effect due to this type of damage. It helps prevent premature aging as well as treat dry skin and minimize the appearance of fine lines. Moisturizing, softening, soothing and rejuvenating, this oil is also beneficial for hair care

Rose (Victorian) Rosa centifolia
Aroma treatments: Color massage, color bath, color toilet water, solarized creams and lotions, perfume, color aroma lamps, meditation, soaps
Life qualities: Harmonious, reassuring, comforting, inner vitality, giving, loving
Extract signature: The petals of the different rose flowers innately have their own special qualities. The cabbage rose has a mass of pink or rosy-purple flowers that makes it a great aphrodisiac. Since this oil is deeper in coloring (more purple), it is rich in vital life-force energy and acts as a narcotic that relaxes the mind. The red color vibration enables our emotions to release, allowing us to give to ourselves as well as others. All rose oils are antiseptic, giving the skin a healthy, radiant glow and letting the soul to shine through.

Rosewood Aniba rosaeodora
Aroma treatments: Color baths, color massage, room diffusers, spray mists, skin lotions, color candles, color breathing
Life qualities: benevolence, tolerance, comfort, reliability, constancy
Extract signature: Rosewood has a strengthening effect (like all trees) when one is weighed down with many worries and problems. The combination of the pink and green energy opens the heart chakra, balancing our emotions and reducing stress. It helps with sexual problems and is also comforting to those who have experienced emotional and physical abuse. The mild nature of this oil makes it safe for use in skin care products.

Sandalwood Santalum album
Aroma treatments: Solar-charged lotions and creams, perfumes, spray mists, color baths, color massage, color bandages, compresses and poultices, incense and meditation, aromatic color candles, soap
Life qualities: Connection, peace, unity, serenity, rejuvenation
Extract signature: Sandalwood comes from the heartwood of the tree and contains yellow and violet energy. Being both a tonic and sedative makes it a very unique oil. Relaxing to the mind, Sandalwood is often used for meditation especially in India. This oil has a strong connection with ceremony, serenity and wisdom. Violet is cooling, soothing and softening to irritated skin. The yellow ray warms and comforts by creating a euphoric state while the violet ray deeply purifies bringing peace and serenity. The violet ray also acts as an aphrodisiac by cleansing the sexual organs. Sandalwood also has a connection to Rose, making it a good tonic and sedative for the heart.

Secret Anxiety Blend
Aroma treatments:massage oil
Extract signature: The oils within the blend are a secret! Together they relieve all anxiety and tension!
Includes: Peony

Tolu Oil
Aroma treatments:Massage oil
Extract signature:This oil is great for treating stretch marks and cellulite. Natural preservative.

Vetivert (organic) Andropogon muricatus/vetiveria zizanoides
Aroma treatments: Color massage, color aroma bath, perfume, color aroma lamps and diffusers, color breathing, aromatic candles
Life qualities: Decisiveness with flexibility, centeredness, wisdom
Extract signature: The "oil of tranquility" is a tall, tufted perennial scented grass with a straight stem that is a vibrant golden-yellow color. The dark amber colored oil comes from the roots. Vetivert strengthens the mind-body connection and centers our inner core. Working through the solar-plexus chakra, it enhances our self-confidence and personal power. Vetivert is also great for skincare, especially for oily skin and acne, and removes toxins from the blood stream. It has a relaxing and calming effect on the nervous system. This oil blends well with Sandalwood, Jasmine, Cedarwood and Lavender.

Wheat Germ Oil Triticum
Aroma treatments: Massage oil, muscle toner
Extract signature: Wheat Germ Oil is distilled by cold-pressing (heat or chemical influences destroy the active ingredients) fresh milled wheat germ, the life force of the wheat berry. It is ivory to medium brown in color and smells like grain. Wheat Germ Oil is the best source of vitamin E. The high content of fat-soluble vitamins, sterols and plant hormones is beneficial for normal/dry and mature skin and ideal for treating cellulite.

Ylang Ylang (organic) Cananga odorata
Aroma treatments: Color bath, color massage, perfume, color room diffuser, color aroma lamps, color candles, spray mists
Life qualities: Unifying, sensual, self-confident, uplifted, relaxed, awakened
Extract signature: Ylang Ylang is derived from a large tropical tree with large tender fragrant in flowers- pink, mauve or yellow. The yellow flowers are the best for the essential oils. The frequency of this oil vibrates with our astral body (emotional body) and is especially helpful in healing at this level. The yellow oil produces a sense of euphoria in the nervous system that helps relieve stress. The relaxing qualities of the pink ray calm the heart and slow down breathing, developing our sensitivity to other people's feelings. The red part within the pink frequency of Ylang Ylang aids sexual disorders of emotional origin. Warming and unifying, Ylang Ylang helps us to understand whom we are which creates joy and contentment.